Red Apple Festival 2014 announces jury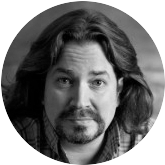 John Williams
Executive Creative Director & Chief Digital Officer
Grey EMEA
Jon has some fairly fresh points of view as to where the world of advertising is going. He began his career in traditional advertising, and then spent 10 years exploring digital, before coming back above the line to take the post of Chief Creative Officer of Grey London. Making him the first digital native in the UK to run a traditional advertising creative department.

Following the $100m Allianz win in which he was instrumental, Jon was promoted in 2010 to the post of Executive Creative Director & Chief Digital Officer of Grey EMEA to creatively lead a network of 47 agencies and develop it's people, processes and product.

Previously he worked at Beattie McGuinness Bungay where he held the position of Head of Digital, before that he was Creative Director/Joint Managing Partner at Wunderman/Y&R and Interactive chief at Publicis.

He has worked above, below, through the line and online on brands as diverse as Honda, Toshiba, Carling, adidas, Hewlett Packard, X-box, Microsoft, Land Rover, the DePaul Trust, Renault and the British Heart Foundation.

His personal work has won over 150 international awards for both creativity and effectiveness, including eight Cannes Lions, D&AD, Effies, Creative Circle, BTAA, the Art Directors Club of New York, and numerous Grand Prix's. Jon has either sat on or been foreman of many juries including D&AD, Cannes Lions, Golden Drum and countless domestic juries.

Creatively, he developed the first genuinely interactive TV ad ever broadcast, the first MPU in Europe, the first use of near-field mobile enabled posters, the world's first pan-European, crowd-sourced, co-created long-form film for Honda - Live every Litre. And, of course, the iPint, the world's first native branded application for the iPhone, the most popular FMCG app of all time, has been downloaded more than six million times,

Jon has considerable experience in all conventional media channels, but prefers to spend his time in the unconventional.
Interview with John - http://bit.ly/1lWqte5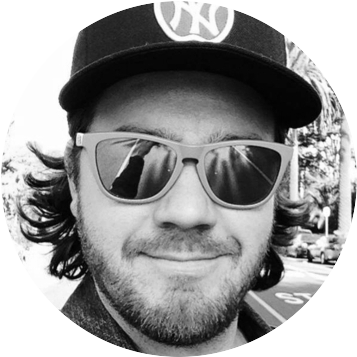 Jonas Keller
Creative Director
Jung von Matt/Alster Hamburg, Germany
After his studies in Communication Design in Freiburg, he started his first job in Advertising in 1998 at Scholz & Friends Hamburg. In 2001 he moved to Leagas Delaney Hamburg for 4 years and worked for various clients including Adidas, Stern Magazine and Skoda. He's been at Jung von Matt since 2005 and has created campaigns for brands such as Bosch, Saturn, Ferrero, Electronic Arts and Mercedes-Benz to name but a few. For the last 5 years he has worked exclusively for Mercedes-Benz first as a Senior Art Director then as a Creative Director. During his career, Jonas has won many national and international awards. Last year his work for Mercedes-Benz "The invisible drive" was one of the most awarded ideas in 2012: including two Grand Prix one at Cannes and one at the Eurobest Award as well as several Gold, Silver and Bronze Awards. Jonas believes in great ideas and his beautiful family.
Interview with Jonas - http://bit.ly/1lWqE9e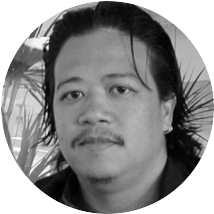 Joseph Bihag
Creative Director
Y&R Dubai
Joseph has been at Y&R Dubai for more than a decade. That doesn't make him part of the furniture, but rather, the walls that hold the agency together. He is a man who believes in paying his dues, particularly to his work. Which he does for 23 hours in a day, most days. He calls it the Joseph Method of Advertising, and he has been refining it since.
Joseph heads the Digital and Brand Experience divisions at Y&R Dubai and has created work for almost every brand in the agency including Land Rover, Colgate-Palmolive, Coca-Cola, and Kit-Kat.
His work has been honoured at Andy, Cannes Lions, One Show, D&AD, New York Festivals, Epica, Clio, London International Advertising Awards, Adfest, Effie and Dubai Lynx. He was also part of the team responsible for getting Y&R Dubai the Agency of the Year and Network of the Year accolades at Dubai Lynx 2011, 2012 & 2013.
Interview with Joseph - http://bit.ly/TF5ZuL
Subscribe to the contest news
The latest content, calendars of industry events and top stories for advertising industry specialists in one place.