Interview with David Guerrero (Showreel and greetings)
DAVID GUERRERO, CHAIRMAN OF THE JURY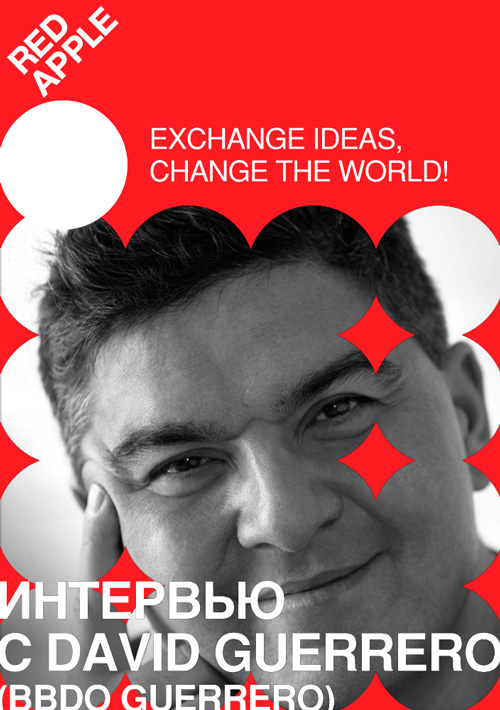 Chairman and CCO
BBDO Guerrero Philippines
David Guerrero is a British-Filipino advertising executive. He is known for heading noted Filipino advertising agency BBDO Guerrero and for being the creative director behind the "It's More Fun In The Philippines" tourism campaign.
Guerrero had spent time employed by Ogilvy, BMP and Ayer Barker while based in London after obtaining his postgraduate degree. He then moved to Hong Kong where he helped notably with campaigns such as that for flag carrier Cathay Pacific.
He moved back to The Philippines in the nineties and then established himself as one of the leading creatives in the country with the Philippine branch of ad agency Ogilvy & Mather. In 1998, he left Ogilvy to start a joint venture with global advertising network BBDO to establish what is now currently known as BBDO Guerrero in The Philippines. Originally known as BBDO Guerrero Ortega, the agency was jointly owned by Guerrero and partner Jos Ortega. The name changed in 2008 after Ortega's departure from the agency, changing the name of the agency to simply BBDO Guerrero.

BBDO Guerrero has seen success with numerous ad campaigns from its inception. Most notably, BBDO Guerrero currently handles the main tourism campaign for The Philippines. Called "It's More Fun In The Philippines", the campaign draws its success from its memetic quality. In response to Typhoon Haiyan (locally known as Yolanda), Guerrero spearheaded the #unselfie campaign which encouraged people to take pictures of themselves (known as selfies) but obscure their faces with the URL of charity of choice to help victims of the typhoon. The campaign attracted many people to take "unselfies" including local Filipino celebrities and US Secretary of State John Kerry.

He was named the first Cannes Advertising Festival Jury Chair from South East Asia and has been called to judge at Cannes on numerous occasions.

David has also won the country's first press Grand Prix at London International, Golds at Cannes and Clio and Silvers, Bronzes and in-book work at One Show and D&AD. The agency was ranked as one of the Top 50 agencies in the world in 2013.
- What is the most attractive for you in the advertising industry?
Advertising offers the chance to change the world through communication ideas. It is where business realizes it needs creativity. And thus it is where capital is at its most human, and most emotional.
- Why did you choose this industry? Were expectations fulfilled?
I chose it because advertising tries to make ideas relevant to people. And it has more than fulfilled my expectations.
- Which country is the most perspective for developing of advertising industry nowadays? In which country will industry develop mostly in the future?
I'm not sure that 'country' is the most relevant way to look at the world. The internet has created new groups of people across borders. And online communities are becoming as strong as actual ones. If we look at the world by geography it is probably more useful to look at cities or areas. For example: San Francisco, LA, New York, London and Tokyo would still be top of many lists. But you could make a case for Sao Paolo, Singapore, Berlin, Moscow or Manila. The fact is ideas can come from anywhere. It's where they go that counts.
- You have worked in different agencies in different countries, what are the main differences between people, atmosphere..?
There are lots of things that are the same. And there are things to love about every place. I'm happy to be working where I am because the people are lots of fun.
- If you have an opportunity to work in absolutely another sphere what would it be?
Another sphere? I think managing a football team would be interesting. As long as I had Jose Mourinho's transfer budget and taste in suits.
- Which person in the sphere of advertising inspires you? Why?
I'm particularly inspired by people named David. Like: David Abbott and David Ogilvy. And also those named Dave. Like: Dave Droga and Dave Trott. Among others not named David or Dave I find inspiration from Sir John Hegarty, Bill Bernbach and Dan Weiden.
- How does it look like an ideal ad agency/advertiser?
If you mean what is an ideal agency / advertiser relationship then I would say the best are a partnership of equals. Where each side recognizes and respects the other's expertise and is open and respectful of the contribution they make. I think it's also necessary that as a client/agency team we focus on the success of the campaign.
- May digital ads completely displace print ads?
There will always be print. We are still working out how to make digital endure and be as valuable. However digital is what dominates how we work and the way we read. We just have to find better ways to communicate within it.
- Name five things without which you cannot live.
Clean air, clean water, good food, exercise and some decent clothes to wear.
- Slogan of Red Apple festival is "Exchange ideas, change the world!" What are changes for you (in general)? Do people need them and why?
Without change there is no life. And ideas are the most powerful agents of change that we have. Countries have been started because of ideas. Causes rallied. And movements made. Advertising deals in ideas. So it is potentially very powerful. If you work in advertising you have a great opportunity to do good. And you also have a big responsibility to use that power wisel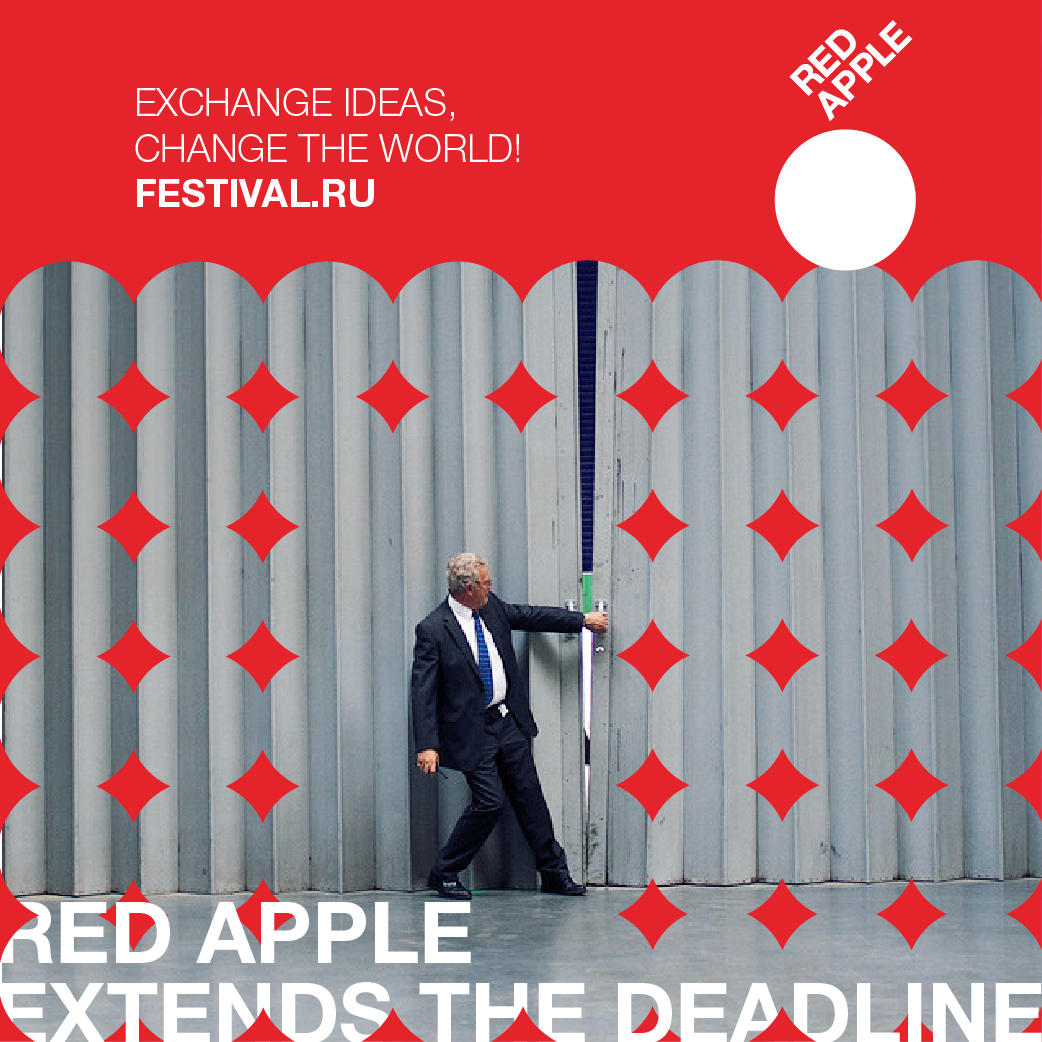 Subscribe to news
By subscribing to the newsletter, you agree to с  Privacy Policy