Interview with Jon Williams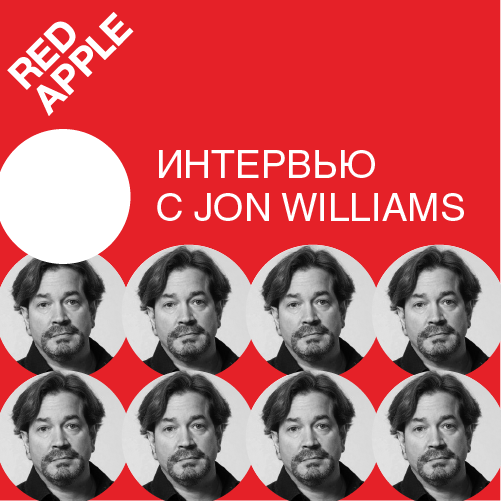 Executive Creative Director & Chief Digital Officer
Grey EMEA
Jon has some fairly fresh points of view as to where the world of advertising is going. He began his career in traditional advertising, and then spent 10 years exploring digital, before coming back above the line to take the post of Chief Creative Officer of Grey London. Making him the first digital native in the UK to run a traditional advertising creative department.

Following the $100m Allianz win in which he was instrumental, Jon was promoted in 2010 to the post of Executive Creative Director & Chief Digital Officer of Grey EMEA to creatively lead a network of 47 agencies and develop it's people, processes and product.

Previously he worked at Beattie McGuinness Bungay where he held the position of Head of Digital, before that he was Creative Director/Joint Managing Partner at Wunderman/Y&R and Interactive chief at Publicis.

He has worked above, below, through the line and online on brands as diverse as Honda, Toshiba, Carling, adidas, Hewlett Packard, X-box, Microsoft, Land Rover, the DePaul Trust, Renault and the British Heart Foundation.

His personal work has won over 150 international awards for both creativity and effectiveness, including eight Cannes Lions, D&AD, Effies, Creative Circle, BTAA, the Art Directors Club of New York, and numerous Grand Prix's. Jon has either sat on or been foreman of many juries including D&AD, Cannes Lions, Golden Drum and countless domestic juries.

Creatively, he developed the first genuinely interactive TV ad ever broadcast, the first MPU in Europe, the first use of near-field mobile enabled posters, the world's first pan-European, crowd-sourced, co-created long-form film for Honda - Live every Litre. And, of course, the iPint, the world's first native branded application for the iPhone, the most popular FMCG app of all time, has been downloaded more than six million times,

Jon has considerable experience in all conventional media channels, but prefers to spend his time in the unconventional.
- It means what is advertising industry for you? Why did you choose this profession? What do you like the most in it?
When I got into advertising it was the most creative thing you could do and get paid for it. You meet very few well paid writers or painters or sculptors who are still alive. It's a privilege to work every day with so many very smart people. But it's also changed massively in the 20 odd years I've been in it. The challenge I most enjoy now is being creative with businesses. Re engineering the very models we have relied on for years, so we remain relevant in todays accelerated and transparent digital society is something that keeps me invigorated.
- Which country is the most perspective for developing of advertising industry nowadays? In which country will industry develop mostly in the future?
Personally I'm fascinated by the potential of the Russian market. From its relatively late beginnings it appears to be accelerating in sophistication, both from a media perspective, and from an idea perspective, very rapidly. When you couple the new demographic who demand a better sort of brand communications, with the relative increase in affluence, it very much feels like we could be in the revolutionary incunabula of Russian advertising
- You have worked in different agencies in different countries, what are the main differences between people, atmosphere..?
That's a massive question. I cover 47 different offices all over Europe, the Middle East and Africa. The differences are to numerable to even go into here. But for me the main learning is that everywhere is very different, the cultural nuance, the media landscape, the mindset of the people, the religious or political considerations, all mean you can't apply one solution to all. You need to fully immerse yourself in a culture before you are even vaguely qualified to comment on or judge the work and the business processes.
- If you have an opportunity to work in absolutely another sphere what would it be?
What a proper job? When I first left university I applied for a job as a yacht designer in Antibes harbor in the south of France. Sun, sea, sand, glamour. It sounded brilliant. But my French was so bad they didn't even bother to reply to my application letter.......So I ended up doing this instead
- Which person in the sphere of advertising inspires you? Why?
I'm lucky enough to work with a host of incredibly talented people, so it's hard to single one out above any other. But I've recently started working with a huge start up incubator called Techstars. The way those guys relentlessly and ruthlessly change their business models inspires me. They can pivot every week. They live in perpetual beta. We can learn a lot from businesses a lot smaller and younger then ours
- How does it look like an ideal ad agency/advertiser?
It's all about culture. If you can get the culture right, then you will produce amazing work and have a massive amount of fun doing it. At Grey we call that culture 'open'. Open is the philosophy that guides us.Open culture allows us to get inspiration from anywhere. Open collaboration allows us to work closer together with our clients, our colleagues and our partners.Open processes allow us to be quicker, more agile, more fit for purpose.Open work, which we call 'long ideas', leaves a space inside it for the consumer. It's inclusive, collaborative and by its nature digital.
- May digital ads completely displace print ads?
In a word no. Even as some newspapers in the developed markets are starting to see the point at which more revenue come from digital than print, there will always be a space for it. Indeed you could argue that most 'digital' ad's in 'digital' publications are still print!!! Lazy practitioners of our trade just put a print ad in a digital medium. We could, and should, do so much more…..
- Name five things without which you cannot live.
My iPhone, My P.A., My British Airways Gold Card, My friends, My family
- Slogan of Red Apple festival is "Exchange ideas, change the world!" What are changes for you (in general)? Do people need them and why?
The old model of the advertising business is dead. We need to pivot. Or we will cease to be relevant…like Kodak, or nokia, or blockbuster video or the entire music business. We cannot be complacent.
Subscribe to news
By subscribing to the newsletter, you agree to с  Privacy Policy